I have made some progress on this matter. After getting irregular results with other options I found a configuration that seems to work perfectly. At least it's the only one that works for me in a stable way. 
The first thing to note is that the Rpi should only be in client mode. Using the AP/client mode gave me irregular behavior. The AP function is done by my Android phone that connects to the Internet through the 4G provider. Seems that Navionics requires an Internet connection, at least at the outset, or otherwise it does not goes on.
Now we connect OPlotter to our phone AP and find out which IP is assigned to the Rpi, in my case 192.168.43.91. This tells us the

IP range we need

. To know which IP has assigned our phone to the Rpi is enough with i to the network tab again after connecting to our telephone AP, on the right side, under addresses we will see the assigned IP.
Now we'll go to the kplex tab and create a new network

UDP type

, named

navionics 

, address... We'll enter the first three digits of the range, in my case 192.168.43 (yours will almost certainly vary) and

the last one should be 255

. We'll be left with x.x.x.x.255, in my case 192.168.43.255. Finally we indicate the port 2000 and that direcction is out. We apply the changes and should be able to connect. We'll know because we'll see the depth data on the navionics main screen.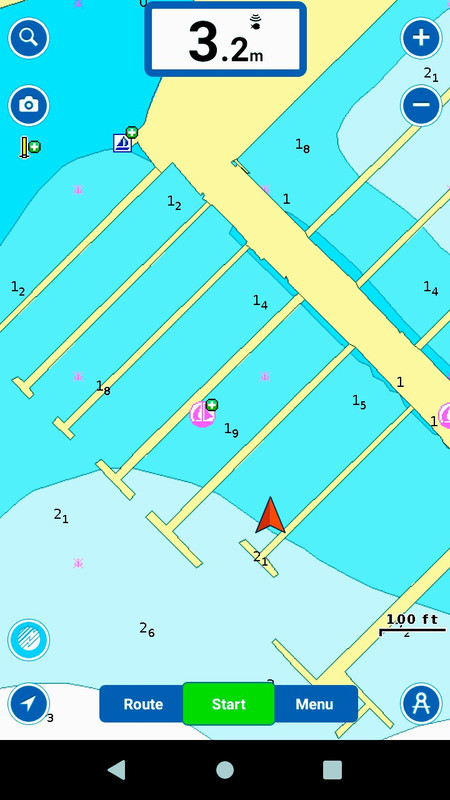 I have another phone on the outside also with navionics and after connecting it to the same navionics AP it has detected the connection and it works out of the box. 
Important detail. Navionics receives depth and GPS data so I have been able to disable the internal GPS of the phones and navigate using OPlotter's GPS. It saves battery and could be a solution for those users of Ipad wifi that unfortunately do not have internal GPS. I haven't tried it but it might work for you.
I have also tried on a laptop with Ubuntu running OpenCpn and creating a UDP-type connection address 0.0.0.0.0 and port 2000 works perfectly.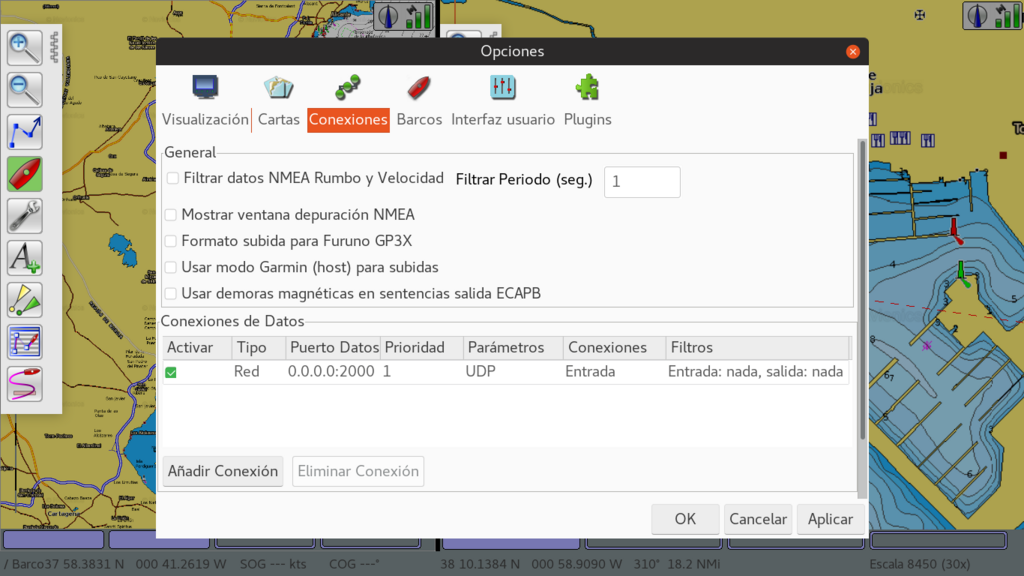 Why are sailors more daring than other men?
Because: No man is so often afraid
like the sailors.

"Of the questions of the seafaring world", in
The Tree of Science, Ramon Llull