We have been really busy lately.
We have reached agreements with
CSOFT
and we have been working together on some stackable Raspberry Hats.
We are glad to announce 3 hats. We have named them as 3 of the most famous solo sailors of the modern age.
OpenPlotter Moitessier Hat
(
https://en.wikipedia.org/wiki/Bernard_Moitessier
)
This hat contains the basic items to turn your raspberry into a complete navigation system.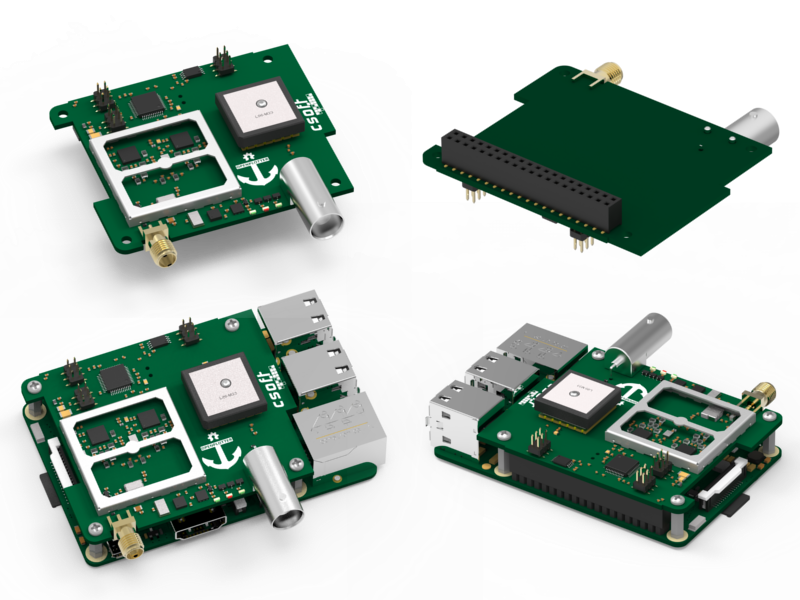 Features
Standalone usage or in combination with Raspberry Pi (standalone usage requires 3.3V power supply).

Fully compatible with Raspberry Pi models supporting 40-pin IO header.

High-sensitivity dual channel AIS receiver with SMA antenna connector.

High-performance GNSS receiver with integrated patch antenna and external antenna support via BNC connector.

3 status LEDs.

Barometric pressure, humidity, temperature, gyroscope, accelerometer and magnetometer sensors. Sensors
are directly accessible via Raspberry Pi. In standalone mode the sensors are controlled by the host micro-controller.

IO headers to interface with spare GPIOs of the Raspberry Pi.

UART signals of Raspberry Pi available on header.

Data communication via SPI (AIS, GNSS and meta data) and via I2C (sensor data). Data accessible via device driver and device file.

Supports ID EEPROM and automatic driver loading.

100% OpenPlotter compatible.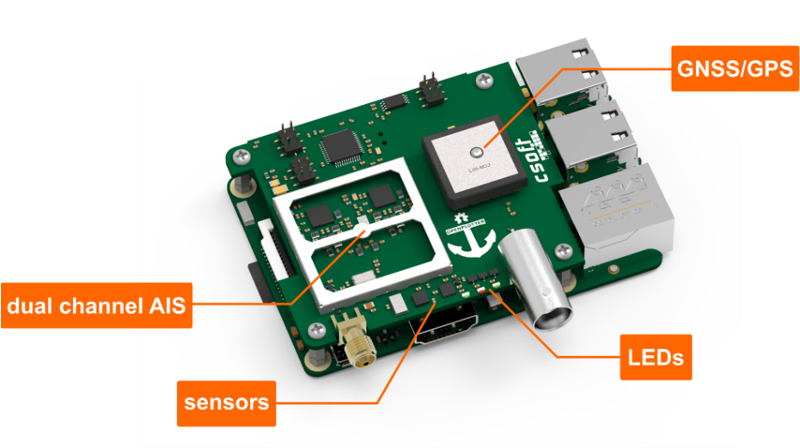 State of development
: Production.
Release date
: First quarter of 2018.
OpenPlotter MacArthur Hat
(
https://en.wikipedia.org/wiki/Ellen_MacArthur
)
This hat provides a way to protect your SD card from corruption and allow you turn on and off your system
.
Features
Uninterruptible Power Supply (UPS). Shutdown safely when the main power supply fails.

9V-32V to 5V converter.

...

State of development
: Development.
Release date
: ?
OpenPlotter Slocum Hat
(
https://en.wikipedia.org/wiki/Joshua_Slocum
)
This hat makes easy and safe connecting all type of analog and digital sensors.
Features
Analog to Digital Converter (ADC)

Protected screw connectors for GPIO.

...

State of development
: Development.
Release date
: ?
We will keep reporting progress